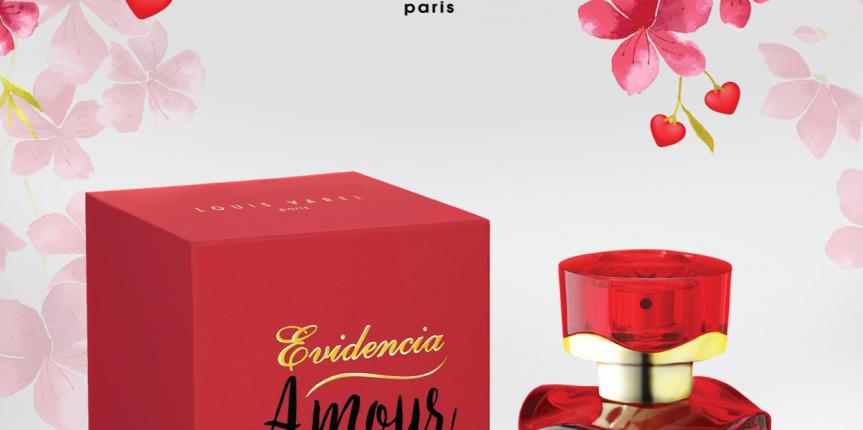 Evidencia Amour
Eau De Parfum 90ml
Hundreds hearts will be too few to carry all her love, passion,
dedication and devotion for him, her love is the true Amour.
The red bottle topped up with the red cap is nothing but a clear
declaration of her Amour to him.
Evidencia Amour fragrance has a fruity floral aroma surrounded by
a powdery essence that dazzles her to settle on a musky note.
Ingredients:
Top note: Peach, Bergamot Ess, Grapefruit & Cassis.
Mid note: Rose Berry, Cedar Wood, Jasmine Violet, Iris, Neroli,
Patchouli & Orange Blossom.
Base note: Musk, Vanilla, Tonka Bean & Amber.