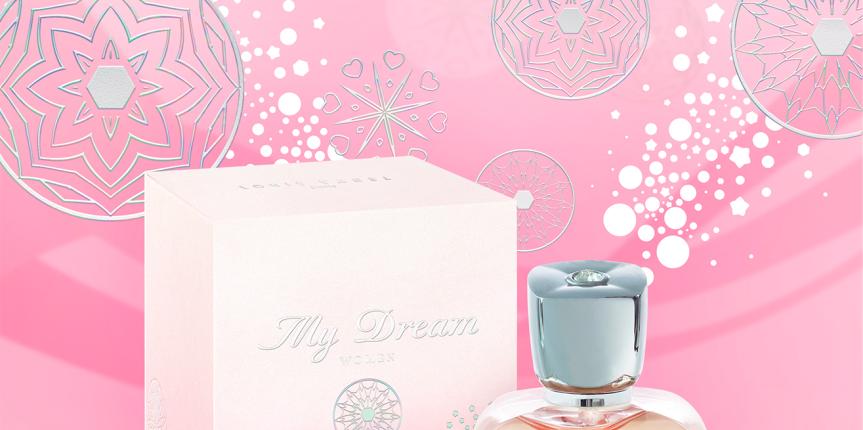 My Dream Women
Eau De Parfum 90ml
My Dream fragrance has a unique scent that captures her thoughts and passion to uphold her soft and sensitive side.
The pinkish bottle, with the silver cap that is crowned with a bold diamond, is a sign of her serenity.
My Dream Scent starts with a citrus note mixed up with apple then it merges immediately to a floral  bouquets and finally the scent lands on a vanilla ambry and musky note.
Ingredients:
Top note:Bergamot, Mandarin, Blackcurrant& Apple.
Mid note: Lily of the Valley, Orange Blossom& Heliotrope
Base note: Cocoa, Nuts, Patchouli, Amber, Vanilla& Musk.