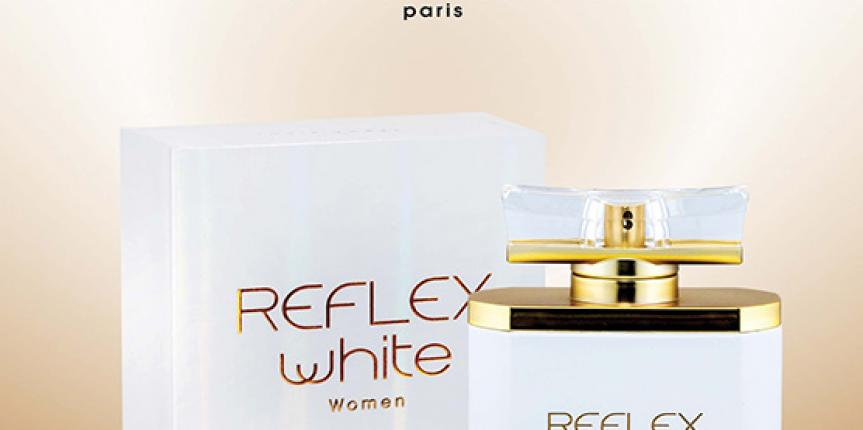 Reflex White Women
Eau De Parfum 100ml
Reflex White Women is a perfume that is made especially for beautiful, attractive and fine-looking ladies.
Reflex White Women comes in a white color to reflect her pure character, the bottle and box are simply designed in a chic way to mirror her gorgeous spirit.
Reflex White Women starts with a refreshing note; bergamot, lemon, orange, caramel, berries and blackcurrant then moves to the mid note to reveal the spicy flowery aroma; orange flower, sandal, rose, jasmine& sambac. Finally the fragrance lands on vanilla and modern musk.
Ingredients:
Top Note: Bergamot, Lemon, Orange, Caramel, Berries & Blackcurrant
Mid Note: Orange Flower, Sandal, Rose, Jasmine & Sambac.
Base Note: Vanilla & Modern Musk.